Our Mission
International Used Truck Centers delivers quality used commercial trucks with comprehensive factory-backed warranties while providing an optimal customer service experience to help owner operators and fleets grow their business.
We've Got Everything Covered Free Condition Reports
All of our vehicles are inspected upon arrival, assessed for their overall condition, and come with a certificate complete with details of the inspection. &nbsp Best Financing Options
UTC works with a large amount of lenders and financial institutions that will work with you to help get you approved for a loan on your next truck. &nbsp Best Warranty on Certified Trucks
All of our vehicles are inspected upon arrival, assessed for their overall condition, and come with a certificate complete with details of the inspection. &nbsp
Why Choose International Used Truck Centers?
We have the Right Truck, Right Now. With 15 Used Truck Centers nationwide, International Used Trucks offers a wide selection of inventory to meet the needs of truck drivers and fleet owners.
International Used Truck Centers offers a wide selection of inventory with trucks from a variety of manufacturers in Class 5 through 8. Whether you're looking for something value-priced to keep costs down or a late-model, low mileage unit to take advantage of the latest technology, we've got a truck to meet your needs as well as flexible financing options and warranty packages. No matter what your application needs, we can find the truck for you.
Want to drive one of the most aerodynamic and fluid-efficient trucks available? Check out our late-model LT with A26 or X15 power. Need a medium-duty truck for a particular application? Talk to us about retrofitting a DuraStar with a mover's, stake flat, dump, or other body to meet your needs. International Used Trucks has built a reputation on solid relationships, integrity, and quality products. You can call it used, you can call it pre-owned, or you can simply call it a smart buying decision.
FULL ACCESS TO WHOLESALE SOURCE
Get the best prices when you need them the most. Buying in quantity saves the biggest bucks.
Contact Wholesale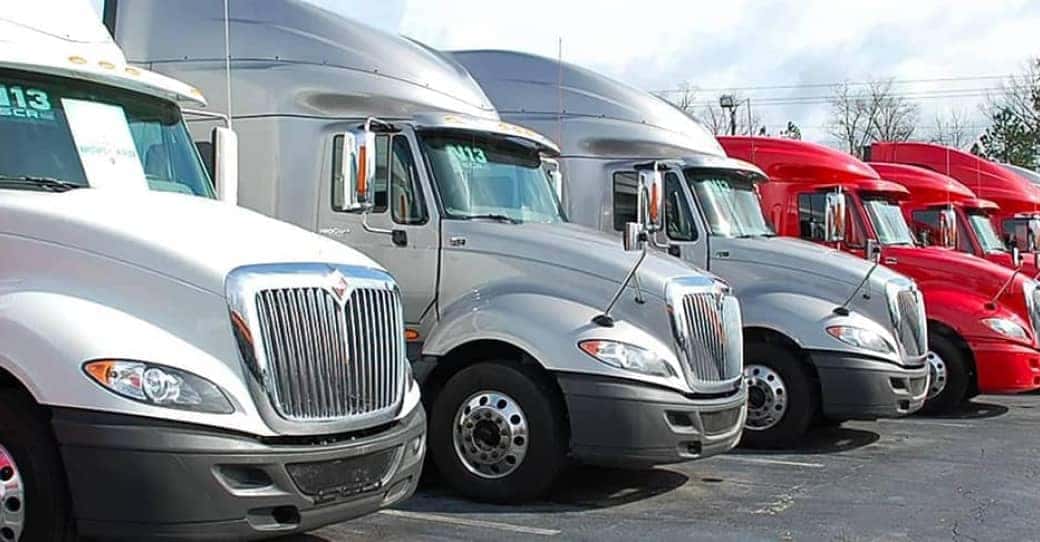 EXCLUSIVE UTC SPECIAL OFFERS
Take advantage of our great deals and specials on Used Truck financing and warranty offers.
View Offers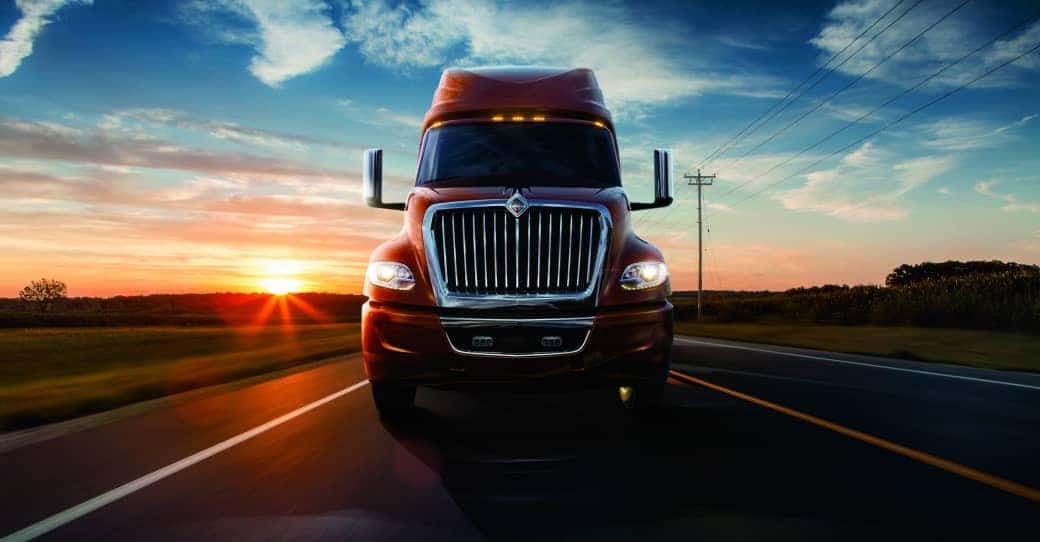 HUNDREDS OF QUALITY TRUCK OPTIONS
Our hand-picked inventory is chock full of low-mileage, high-quality and well-maintained vehicles.
View Inventory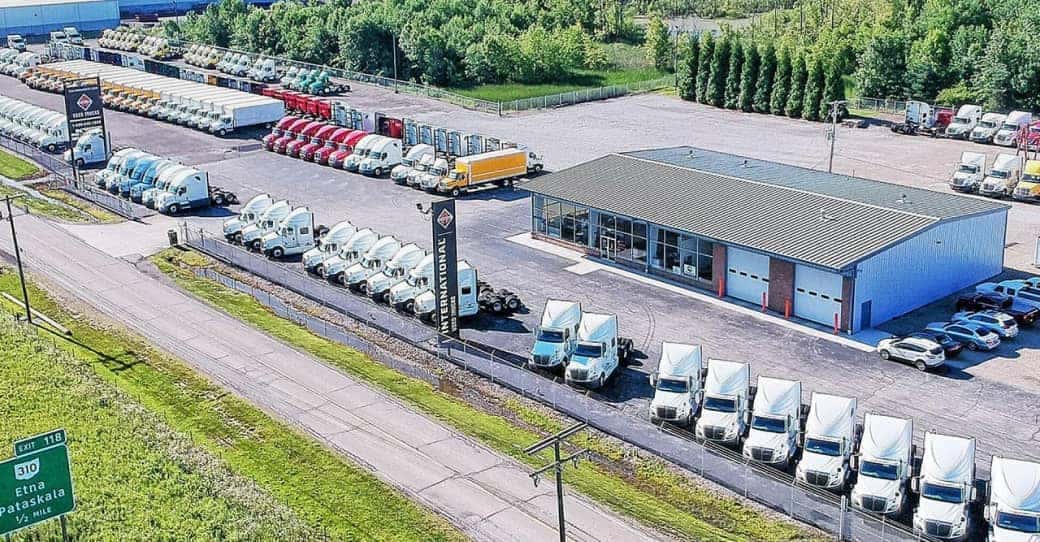 Company Background/Recent History
Navistar, formerly International Harvester, is a company with strong heritage spanning more than 190 years – from its early days in the agricultural business with its brand promise of "Feeding America" to its more recent history in the commercial transportation industry where it plays a critical role in keeping American commerce moving forward.
The company operates with an entrepreneurial mindset, as a company of innovators, from the products they produced (first school bus, first SUV) to their distribution (first dealer network) to how they marketed (original publications/magazines Farmer's Advocate).
Navistar is no stranger to big changes and our future ambitions are to reshape the people and goods are moved and work is completed through data and clean energy.
In November 2020, Navistar was acquired by TRATON GROUP, one of the world's largest commercial vehicle manufacturers with its brands: Scania, MAN, Volkswagen Caminhões e Ônibus, RIO, and now Navistar. Together the Group aims to reinvent transportation – with its products, its services and as a partner to its customers. The TRATON GROUP is a Volkswagen AG brand.
International Used Trucks in Your Area