Food & Beverage Trucks
International food and beverage trucks have everything you need to deliver the goods on time, day-in and day-out. Guided by the DriverFirst™ philosophy, these trucks are designed to optimize the delivery process from start to finish. Ready to learn more about how you can bring maximum comfort, flexibility, and safety to your fleet? We've laid out everything you need to know about International local delivery truck models, specs, and features.
What Features Does a Local Delivery Truck Need?
Food and beverage trucks fulfill a unique function, and they need specialized features to help your business thrive. Here's what to look for in a beverage or food truck body, exterior, and cab:
Safety for Delivery Workers
Workers will be unloading cargo from the truck from both sides, and they need to be visible and protected from traffic as they do so. Your food and beverage truck should have features like grab rails, low-profile tires, and work lights. In-cab access, manual reset circuit breakers, and the International Diamond Logic® electronic system can cut pre-inspection downtime to help drivers get on the road faster.
Lightweight, Attractive Design
Your business' local delivery truck is essentially a rolling advertisement, so it needs to look good! Lightweight aluminum components—like tanks, straps, steps, and more—look sharp while reducing the overall weight of the truck.
Beverage Truck Stability
Bottles filled with liquid are especially heavy cargo, so a beverage truck needs a reinforced chassis and a super-strong frame to stay steady, especially when partially loaded.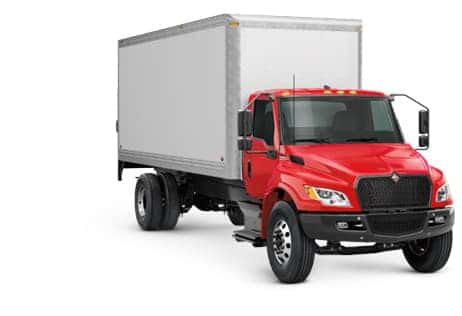 International Beverage Truck Models & Specs
Do you need a local delivery truck for your small business? We're happy to help you upfit an MV™ medium duty model with a beverage or food truck body. Looking for a semi-truck that can handle more weight and higher volume? Heavy duty models like the LT® and the RH™ make excellent local delivery trucks, too. Here's a quick breakdown of max capacities and engine options for International beverage truck models:
Medium Duty MV™ Series
Cummins B6.7 and Cummins L9 engine options
Up to 360 max hp and 1,150 lb-ft of torque
54.6K GVWR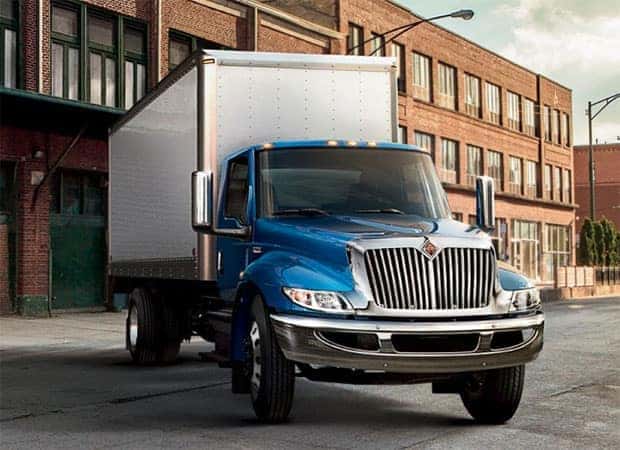 Heavy Duty LT® Series
International A26 and Cummins X15 engine options
Up to 515 max hp and 1,850 lb-ft of torque (A26)
Up to 565 max hp and 2,050 lb-ft of torque (X15)
60.6K GVWR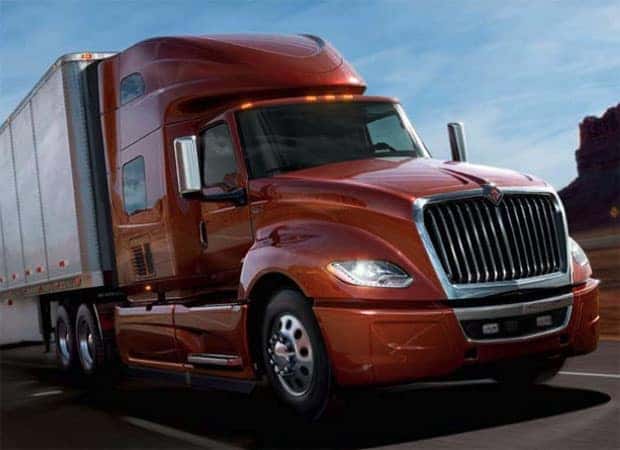 Heavy Duty RH™ Series
International A26 engine
Up to 515 max hp and 1,850 lb-ft of torque
60K GVWR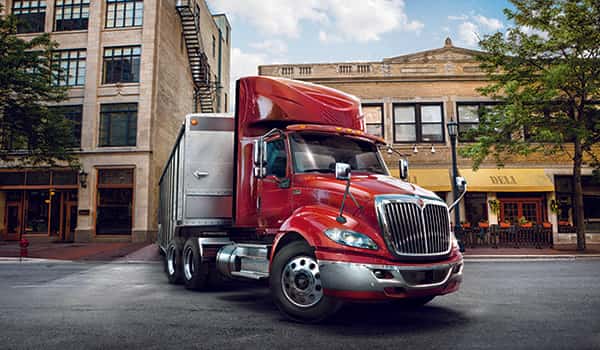 If you're interested in adding an MV™, LT®, or RH™ to your fleet, all you need to do is let us know! Fill out our online form to get in touch and find a International Used Truck Centers location near you.
Upgrade Your Fleet With International Used Truck Centers
Drivers and businesses across the country know they can rely on us for high-quality, affordable used trucks from top brands. Browse our selection of International, Freightliner, and Kenworth local delivery trucks and semi-trucks online, and be sure to explore our current special offers for further savings.