Government & Municipal Trucks
No single truck can meet the needs of an entire community, so there are a wide variety of upfit options for municipal and government trucks. If you're considering a career in this area as an owner-operator, you'll need a truck that's prepared for the task at hand.
Whether you're interested in a snow plow truck, tow truck, fire truck, or another type, the following International medium and severe duty models are a perfect place to start:
Medium Duty CV™ Series
Medium Duty MV™ Series
Severe Duty HV™ Series
Severe Duty HX™ Series
Ready to get into the details? Belaow, we've outlined the most important upfits for a range of government truck types.
Towing & Recovery Truck
For vehicle recovery and towing, a flatbed tow truck with a slanted loading platform is ideal. The platform makes it easy to load a vehicle even if it is damaged. By keeping all four wheels of the recovered vehicle off the ground, you can also prevent it from sustaining further damage during transport.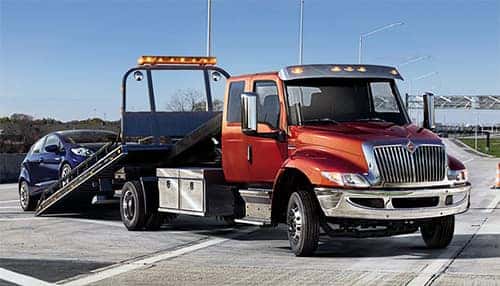 Snow Plow Truck
Our team can help you turn your truck into a snow plow truck with spreaders—which add a liquid ice-melting agent to salt before application—snow plows, and wet kits. Different plow types can be mounted to your cab chassis and changed out as needed.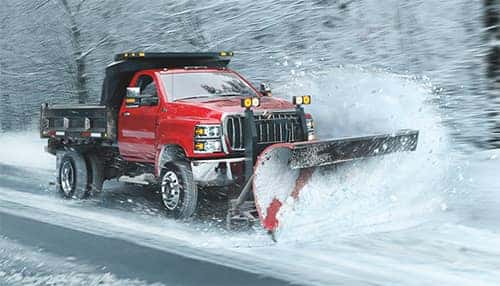 Landscape Dump Truck
A dump truck has open sides and an open top, making it exceptionally easy to load and well-suited for transporting organic material. Landscape dump trucks are fitted with tall stakes on the sides for holding more landscape waste and securing tools in place.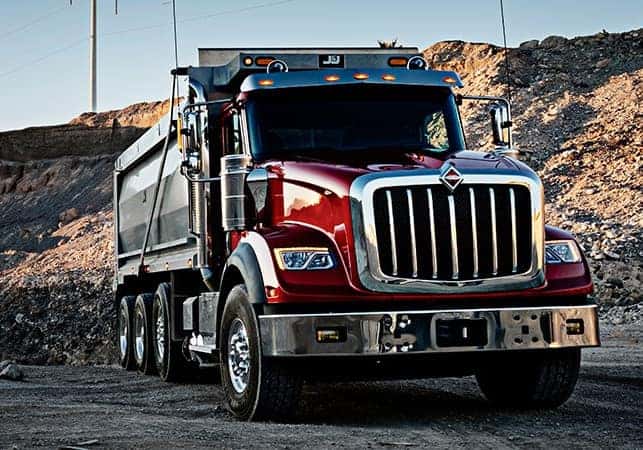 Cherry Picker & Crane Trucks
A cherry picker is a mobile work platform that allows workers to reach high, hard-to-access areas. A crane truck has a mounted boom crane that can be used with attachments like hooks, grabs, and slings to pick up and move bundled or coiled materials around on the work site.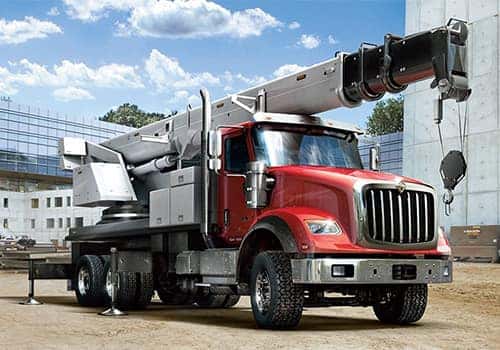 Fire Truck
Medium duty municipal trucks can be prepared for fire duty with features like adjustable shelving, slide-out trays, tool boards, a portable electric winch, and roll-up doors.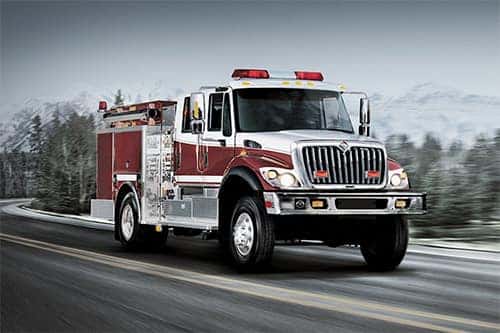 Learn More About Municipal Truck Upfits
International Used Truck Centers is your go-to source for high-quality used municipal trucks. If you're looking to save money on your government truck upfit or snow plow truck, we're here to help. Find the location nearest you and start a conversation with our team today!