Private Freight
A long haul truck is made to go the distance—day in and day out! Offering a cab designed for maximum visibility, innovative all-day comfort features like Rolltek® seats, and composed handling with the heaviest loads, every detail of a long haul truck contributes to a better experience on the road. Get behind the wheel of an International Lonestar® & LT® Series heavy-duty freight truck today!
Long Haul Truck Models: Lonestar® & LT® Series
Not sure which model is best suited to your long haul trucking jobs? See below for further details and highlights of long haul freight truck models from International:
Lonestar®
Optimized drivetrain and Cummins® X15 engine that generates 1,450 to 2,050 pound-feet of torque, and 400 to 605 horsepower
Improved aerodynamics and reduced weight for a fuel economy gain of up to 3% (compared to 2017 models)
improved ergonomics, ingress, and egress for a smoother ride in the toughest conditions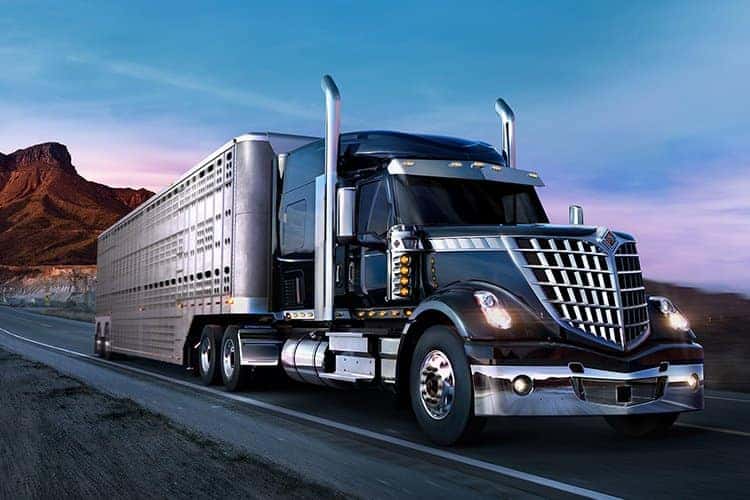 LT® Series
Standard International® A26 engine that generates 400 to 515 hp and 1450 to 1850 pound-feet of torque
Available CUMMINS X15 engine upgrade that makes 400 to 565 hp and 1450-2050 pound-feet of torque
An ​​Eaton Endurant automated transmission that offers an industry-leading service interval length, clutch life monitoring, and internal wiring
Easy-access interior fasteners and an electrical panel with resettable circuit breakers
A re-engineered HVAC system that provides industry-leading uptime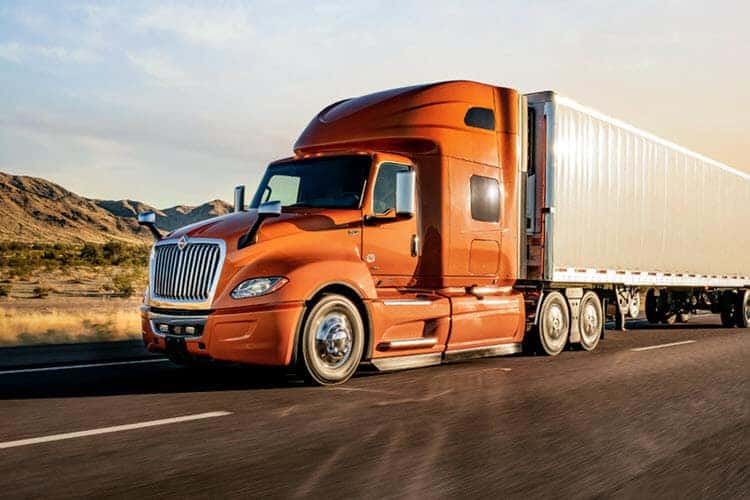 Advanced Features for Safer Long Haul Trucking
Safety is never as important as when you're on the road all day and into the night. With each new model year, International trucks are optimized to make the job easier on drivers. With maximized front and size visibility, you can stay one step ahead and react quickly to anything that comes your way. Other safety highlights for a safer long haul trucking experience include a pre-trip exterior light inspection feature to help you get moving more quickly.
Upgrade with a Freight Truck for Sale at International Used Truck Centers
Whether you're ready to upgrade with a new freight truck today or you're still comparing long haul trucking options, our team is here to help! Contact us or check out our resources for detailed International long haul truck specs and driver tips. Buying a freight truck with challenged credit? We can help with that, too—just let us know that you'd like to learn more about our flexible finance offers.