---
Searching for a great deal on semi trucks for sale in Chicago? International Used Trucks in Chicago has the selection you need. If you're ready to take your business to the next level in this global city, browse our used and certified pre-owned semi truck inventory online, and then see how you can take advantage of our Hot Buys.
Location & Hours
Need to speak with the staff at our Chicago, IL location? Find the address, contact information, and hours for International Used Trucks in Chicago here:
Location:
2961 Mound Road
Joliet IL, 60436
Sales: (866) 333-9469
Fax: (708) 865-2163
Hours:
Monday — 8 a.m. to 5 p.m.
Tuesday — 8 a.m. to 5 p.m.
Wednesday — 8 a.m. to 5 p.m.
Thursday — 8 a.m. to 5 p.m.
Friday — 8 a.m. to 5 p.m.
Saturday — By Appointment Only
Sunday — Closed
Extensive Used and Certified Pre Owned Inventory
We're not just any International truck dealer in Chicago. At International Used Truck Centers, we stock used and CPO trucks for every purpose and budget. Looking for a sleeper cab, day cab, or medium conventional truck? As one of the largest and most reliable semi truck dealerships in Chicago, you're sure to find the right match for your application in our inventory.
Plus, certified pre-owned semi trucks for sale in Chicago come with extended warranty coverage and other benefits. CPO is a great option if you need a low-mileage truck that's in like-new condition, for a lower price than new models. Here's what you can expect from CPO semi trucks at International Used Truck Centers:
A thorough 175-point inspection and reconditioning process.
Complete Vehicle History Report.
$1,000 International Advantage Card that's applicable at any authorized International dealership in the country — not just in Chicago.
System1 Warranty that includes a 90-day, zero-deductible System1 Confidence Buyers Assurance Warranty.
Two-year OnCommand subscription.
Friendly & Knowledgeable Staff
When it comes to International used trucks, Chicago is just about the best place to be. Whether you're building your fleet or wondering how to winterize your truck for Chicagoland weather, we have you covered at International Used Truck Centers! Our experienced team is here to answer your questions and guide you through the financing process.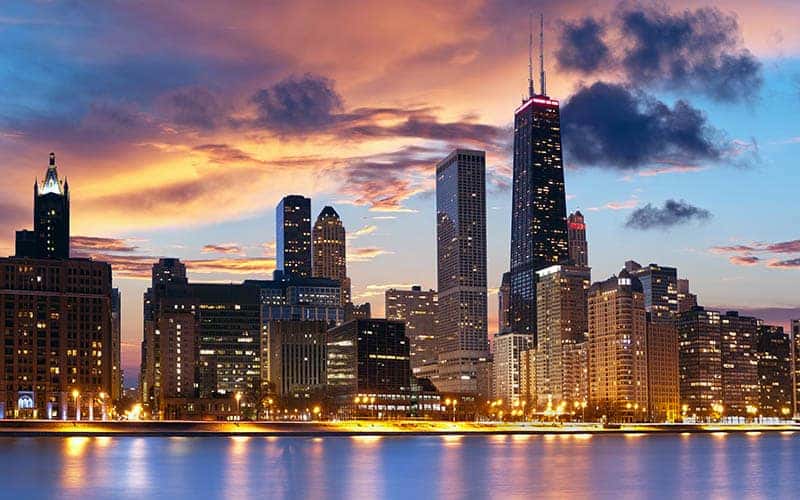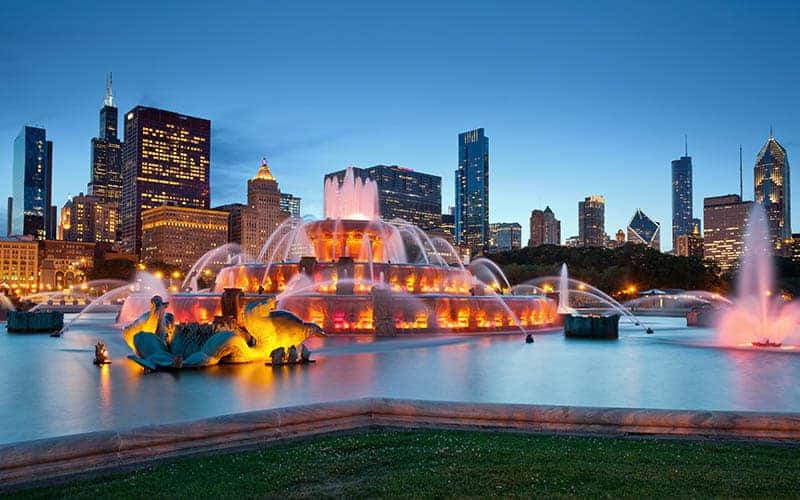 Tips for Driving in Chicago
Mind the grid pattern — Chicago's grid layout makes it easy to navigate if you're not familiar with the street names. Point zero is located at the intersection of State and Madison streets, so you can generally tell where to find a given address, even before keying it into the GPS system.
Watch for cyclists — As one of the top cities for cyclists, Chicago has lots of special amenities that make it easier and safer to bike downtown. Still, it's a good idea to be familiar with driving rules that pertain to bicycles.
Check for Cubs games — Check game dates and plan your Chicago drives accordingly. Even if you're just passing through Wrigleyville, you will do so at a crawl if it's game day.
Shop at the Premier Semi Truck Dealership in Chicago
We're the International truck dealer Chicago drivers trust — and it's easy to see why! Stop by for a test drive to experience our unmatched customer service for yourself, and browse our fantastic selection of semi trucks for sale in Chicago. Contact International Used Trucks in Chicago to get started today!