LT Warranty
Comprehensive 1-year Warranty
Factory-backed coverage of major engine and aftertreatment components

$0 Deductible
No Claim Maximums
All backed by the largest DEALER SUPPORT NETWORK of over 700+ locations
WE STAND BY OUR TRUCKS SO YOU CAN STAND PROUD.
A good used semi-truck warranty is a great way to enjoy the benefits of buying pre-owned while still enjoying peace of mind. One of the best commercial truck warranties on the market is the 1-Year Engine & Aftertreatment Warranty offered by International Used Truck Centers! Purchase an International LT® or RH® model, and you'll enjoy a complementary semi-truck warranty that has your back with benefits like no claim maximums. Find out more about this offer below, and then shop our inventory of used semi trucks with warranties at one of our many locations!
| BENEFITS OF OUR COMPREHENSIVE SEMI TRUCK WARRANTY | QUALIFYING FOR THE 1-YEAR SEMI TRUCK WARRANTY |
| --- | --- |
| The comprehensive used semi truck warranty offers factory-backed coverage for major engine and aftertreatment components for 1-year or 100,000 miles. With this warranty, you'll benefit from: | To ensure your purchase qualifies for this commercial truck warranty, you'll need to make sure that the International LT or RH models you pick meet the following requirements: |
| $0 deductible | Is 2018 model year or newer |
| No claim maximums | Is equipped with an International® A26 or Cummins® X15 engines |
| 700+ dealer locations for service | Has less than 550,000 miles at time of sale |
| | PM / DOT completed within last 12 months |
| | Clean health report in system less than 15 days prior to sale date |
| | Clean title (no salvage /junk) |
| | Retail sale in the U.S. or Canada to end user in the U.S. or Canada |
| | Delivered to the user by 03/31/22 |
| | Warranty registration is submitted within 15 days of the original purchase |
How To Register

1. Purchase and take retail delivery of any qualifying LT® or RH™ from any used truck dealer or auction

2. Download the Activation Form and bring to your local International Dealer to have a health report run

3. Once you have a clean health report in the system Dealer will send the completed activation form and required documentation to activate the warranty within 15 days of retail sale.
What is Covered Under The Used Semi Truck Warranty?
What exactly is covered in this comprehensive 1-year used semi truck warranty? The following components are covered if you need to seek repairs: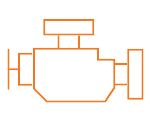 12 months / 100,000 miles for LT® & RH™ International® A26 and Cummins® X15 engines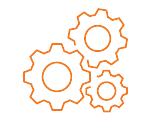 Coverage of major system components, mounting hardware and gaskets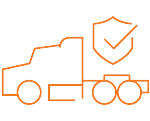 Have peace of mind of knowing that your investment is protected by our comprehensive manufacturer-backed warranty
| Major Engine Components Covered | Major Aftertreatment Components Covered |
| --- | --- |
| Rod/Main/Crankcase & Shaft/Pistons | Diesel Particulate Filter (DPF) |
| Turbocharger (Hi/Low PSI) & Single Turbo | Doser/Regeneration Fuel Injector |
| Rocker Arm, Bushing, Assembly | SCR Catalyst |
| Manifold Assembly, Exhaust | Urea Doser |
| Oil/Fuel Pump | Oxygen (EGO) Sensor |
| High Pressure Rail Assembly | Def Tank Sensor Assembly |
| Injectors | SCR/Aftertreatment Temp Sensor |
| EGR Cooler | Engine Out (NOx) Sensor |
| EGR Valve | Exhaust Out (NOx) Sensor |
| Water Pump | Aftertreatment Fuel Control Module |
| ECM | Aftertreatment Wiring Harness |
| And More! | |
FIND YOUR USED SEMI TRUCKS WITH A WARRANTY TODAY!
Whether you're interested in an International LT® or RH®, you'll find used semi trucks with warranties available today at any of the International Used Truck Centers locations! For more information on this complimentary warranty coverage, or the qualifying LT® and RH® models we carry, reach out to us today!

Contact Us