International Trucks in Charlotte, NC

---
Are you on the search for used semi trucks in Charlotte? Then it's time to visit International Used Truck Centers and find your perfect match! This location offers an extensive collection of high-quality vehicles, including everything from used to certified pre-owned models in the heart of Charlotte. Want to know more about our International trucks? Read on!
Location and Hours
Location
3325 Rotary Drive
Charlotte NC, 28269
Sales: (833) 304-0239
Hours
Monday- 8 a.m. – 5 p.m.
Tuesday- 8 a.m. – 5 p.m.
Wednesday- 8 a.m. – 5 p.m.
Thursday- 8 a.m. – 5 p.m.
Friday– 8 a.m. – 5 p.m.
Saturday- By Appointment Only
Sunday- Closed
Top-Notch Deals on International Trucks in Charlotte, NC
As a trusted source for International truck sales in Charlotte, NC, we do everything in our power to give each customer the best experience possible. So whether you're looking for a box truck or semi-trucks for sale in Charlotte, NC, our team will ensure that you find a model that feels tailor-made just for you. Just what do we have to offer truck drivers?
Sales: Our selection of pre-owned commercial vehicles is unmatched, so no matter your wants and needs, we're sure to find something exceptional for you.
Financing: Our team knows the ins and outs of commercial truck financing, and they can help you get an amazing deal on your rates and payment plan.
Online Tools: Utilize our free online planning tools like our payment calculator and Vehicle Finder Service to help you get exactly what you want.
Exclusive Deals: From Kenworth to Freightliner to International trucks in Charlotte, NC, we offer rotating deals on some of the most popular brands in the industry.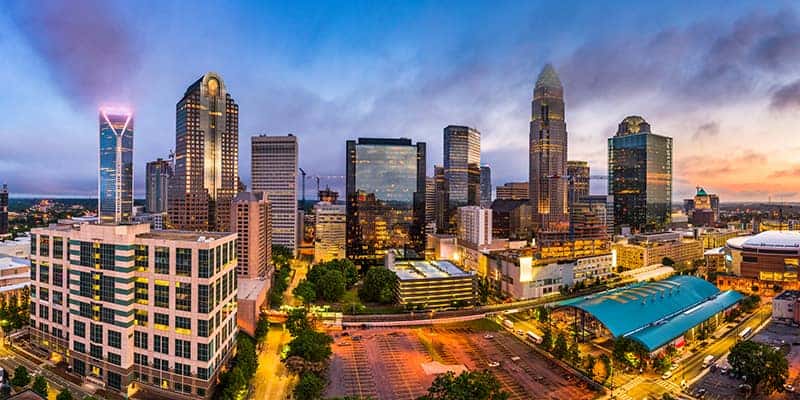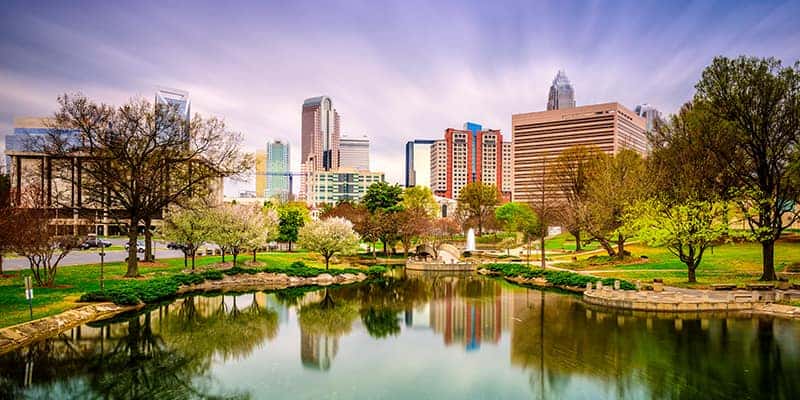 How to Get Around Charlotte
Charlotte is a beautiful city that gets its fair share of traffic. From transportation trucks to tourists, the roads are always bustling with activity. Here are some things to keep in mind as you navigate Charlotte:
Climate: Charlotte has a humid subtropical climate, which means humid summers and mild winters. While heavy snows are not generally an issue, ice storms and sleet can make driving difficult in the winter.
Parking: Metered parking can be pricey, but Charlotte has plentiful parking – some of it free! And like many cities, Charlotte offers free Sunday and holiday parking as well.
Freeway: As a centralized location between the northeast and southeast, Charlotte is a notable transportation hub. Traffic is generally centered around Interstate 85 and I-77, and the beltway of I-485 encompasses 67 miles in total.
Explore Used Semi Trucks in Charlotte
If you're searching for International trucks in Charlotte, NC, let us help you at International Used Truck Centers. Contact us to learn more about our latest sales and specials, and feel free to ask any questions about our other services.