---
Looking for an International Truck in Columbus, Ohio? International Used Truck Centers offers unbeatable prices on the model you need. Find out why you can rely on us to be your International Truck dealer in Columbus, Ohio, and browse our extensive selection online before scheduling a test drive!
Location & Hours
Location:
10967 Columbus Parkway
Columbus, OH, 43018
Sales: (833) 947-0090
Fax: (740) 927-8217
Hours:
Monday — 8 a.m. to 5 p.m.
Tuesday — 8 a.m. to 5 p.m.
Wednesday — 8 a.m. to 5 p.m.
Thursday — 8 a.m. to 5 p.m.
Friday — 8 a.m. to 5 p.m.
Saturday — By Appointment Only
Sunday — Closed
Find Great Prices on Semi Trucks for Sale in Columbus, Ohio
By offering the best prices and selection possible, we aim to become your preferred International Truck dealer in Columbus, Ohio. Whether you need a sleeper semi truck for cross-country treks or a nimble box truck for downtown deliveries, you'll find what you need International Used Truck Centers our impressive inventory. Here are just a few more reasons to shop our new and used semi trucks for sale in Columbus, Ohio:
Flexible Financing — You can rely on our team of auto finance experts to get you great interest rates, and a payment plan that fits your budget.
Payment Calculator — Our payment calculator tool allows you to instantly estimate monthly lease and finance payments and find a model that fits your budget.
Exclusive Deals — Whether you have your eye on a used International, Freightliner, or Kenworth semi truck, you'll always find fantastic International Truck sales in our Columbus, Ohio showroom.
How to Navigate Columbus, OH Like a Local
As Ohioians, we face the same dreary weather every winter — but remembering to adjust your driving habits isn't always easy. First off, slow down in snow and rain! The biggest mistake that many drivers make in snowy and rainy weather is to drive at the speed limit. There may be no actual rule about safe speeds in inclement weather, but you need to drive under the speed limit in order to stay in proper control of your vehicle. Here are a few more tips to keep in mind as you navigate challenging weather conditions in Columbus:
Drive slowly
If visibility is low, get off the road ASAP
Increase the distance between your car and the car in front
To avoid traction loss, tap your brakes several times before coming to a complete stop
Do not drive if snow or slush on your windshield is obstructing your view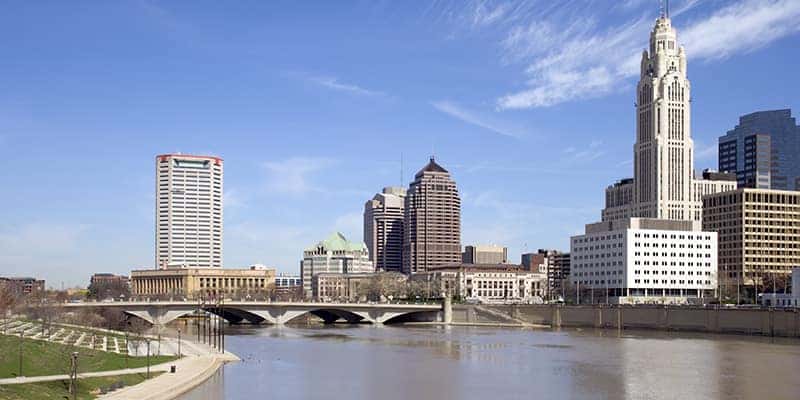 Meet Our Friendly & Knowledgeable Team at International Used Truck Centers
There are lots of reasons to make us Your International Truck dealer in Columbus, Ohio! At International Used Truck Centers, we're committed to providing you with superior truck-buying experience — starting with attentive auto finance experts, remote car-buying services, and an extensive, high-quality inventory. Contact us to see how you can take your business to the next level with one of our semi trucks for sale in Columbus, Ohio, and save with our rotating selection of International Truck sales today.