Eaton Automated-Manual Transmission UltraShift Plus & Smart Advantage Series
February 10, 2021
Uncle Al's Tech Tips of the Week
The information in this tech tip is to educate UTC staff and ensure customer satisfaction and safety.
The majority of current International trucks on your UTC lot have the Eaton automated-manual transmission and are either Ultrashift Plus or Smart Advantage models with N13, A26 or ISX , X15 Cummins power. Drivers appreciate the improved safety , ease of driving and greater fuel efficiency these automated transmissions deliver compared to their manual counterparts or torque converter automatics (Allison).
NOTE: New and older transmissions can have software updates, and can have the gear logic features tailored to customer needs. To perform any changes you need to have the Eaton authorized service department hook up to the truck .
The Smart Advantage series with Cummins ISX or Fuller Advantage Powertrain with N13 ) offers design advantages when paired with the UltraShift Plus:
calibrated to maximize fuel economy
Improved transmission efficiency and reduced mass deliver up to 3% to 5% improved fuel economy
Increase in aluminum components reduce weight up to 82 lbs and holds 8 pints less fluid than UltraShift Plus
Listed below are explanations standard and optional modes for both transmissions :
Multiple Operating Modes: Standard
Automatic, Manual and Low modes offer the driver full control. In Manual mode, the driver can override computerized shifts on demand. Using Low mode can help maximize engine braking and reduce wear on brakes.
Automatic Grade Braking : Standard
Downshifts the transmission to help slow the truck on long, steep descents and increases brake pad life.
Hill Start Aid: Standard
Prevents unintended roll back or roll forward. When the grade exceeds one percent, foundation brakes hold the truck for a controlled launch. It works when pointing uphill in drive or facing downhill in reverse
Blended Pedal: Optional
Drivers can use the throttle to feather the clutch for seamless low-speed control
Urge to Move : Optional
Drivers simply release the brake pedal to automatically inch forward, similar to the feel of a passenger car.
Creep Mode: Optional
Enables the driver to "creep" at low speeds, and offers ultimate control for curbing, spreading and paving
Skip Shifting : Standard
Automatically skips unnecessary gears to increase shifting efficiency. Helps increase acceleration to achieve cruising speed quickly and smoothly.
Engine Overspeed Protection: Standard
The transmission system upshifts, if necessary, to prevent engine overspeed in Drive, Manual and Low modes
Smart Gear Selection: Standard
The appropriate starting gear is selected and makes shift decisions based on grade, vehicle weight, engine torque and throttle position—skip shifting when appropriate, making the most efficient shift changes.
Auto Neutral : Standard
Automatically switches the transmission into neutral, once the parking brake is engaged, to prevent potential movement.
Self-Adjusting Ceramic Clutch: Standard
Dual-plate ceramic clutch for improved durability in high GVW applications.
Electronic Clutch Actuator: Standard
Enhances maneuverability at lower and reverse speeds, and makes backing up even easier.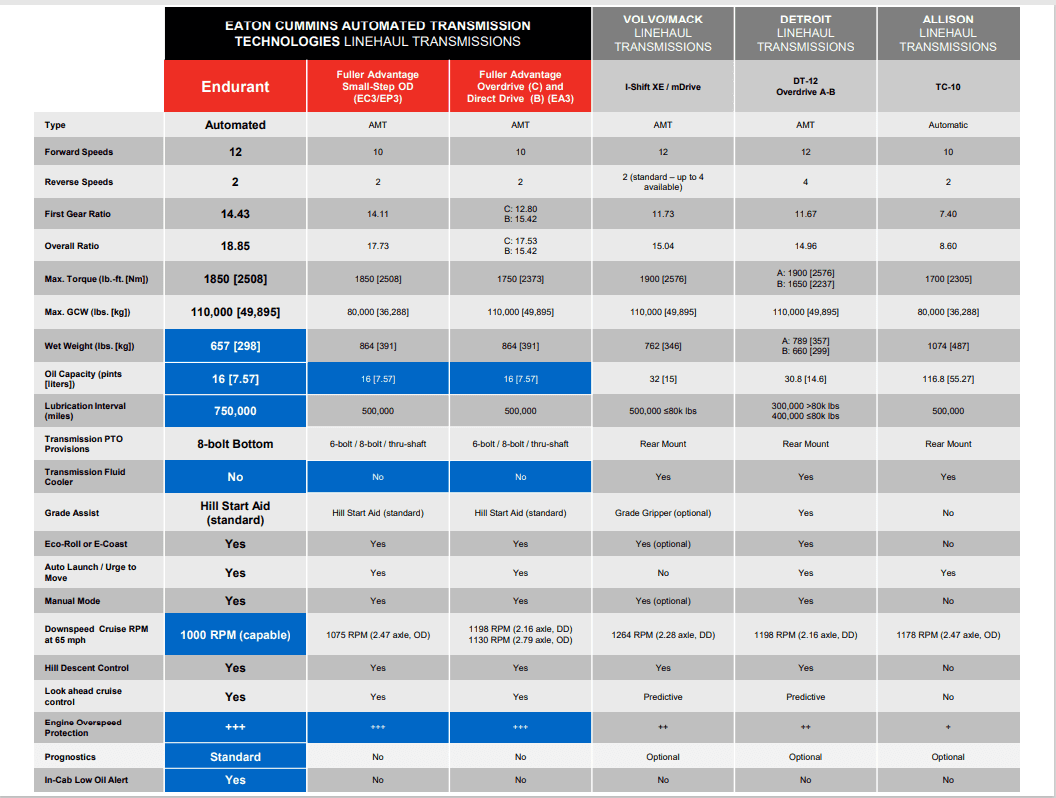 Alan Hertzog
UTO Training Manager