Semi Truck Brake Maintenance
March 20, 2019
The Rolling Rig
Keep a worry-free truck with these maintenance tips!
Brakes are a vehicle's most important safety feature — and that goes double for semi trucks. Services like brake pad maintenance, inspections, fluid flushes, and hose replacement are essential to keeping you and others safe on the road. Not to mention, staying up to date with brake service prevents unnecessary downtime, infractions, or even fines. International Used Truck Centers has outlined some of our suggestions for keeping up with brake maintenance below!
Brake Maintenance Tips for Drivers
Proper brake maintenance starts at the individual level. Take the following steps to avoid brake troubles and unsafe situations:
Conduct Routine Inspections: At the start of the day, before hitting the road, and at the end of the day, inspect your brakes using the FMCSA's Brake Inspection Checklist. First, gather chalk for marking the push-rods, a small ruler for measuring push-rod travel and brake linings, a helper to apply the brakes as needed, and blocks/chocks for behind the tires. Go down the list and check for issues like chaffing, damaged components, worn or cracked brake pads, or cracked brake drums. When you measure push-rod travel stroke, make sure the air pressure gauges are 90 to 100 PSI.
Complete DVIRs: This is a legal requirement in the U.S. Complete a Driver-Vehicle Inspection Report (DVIR) each time you conduct an inspection of your truck. Inspect your brakes and other crucial areas, report any issues, sign off, then immediately make any repairs as needed, such as brake pad maintenance.
Monitor Your Driving Habits: Keep the health of your brakes in mind as you drive. Make sure you're always traveling at safe speeds and maintaining safe following distances, so if you do need to stop suddenly, the brake system won't have to work as hard.
Check Tire Pressure: Applying the brakes puts a strain on the tires. To avoid unnecessary wear and tear, ensure your truck's tires are always at the appropriate PSI.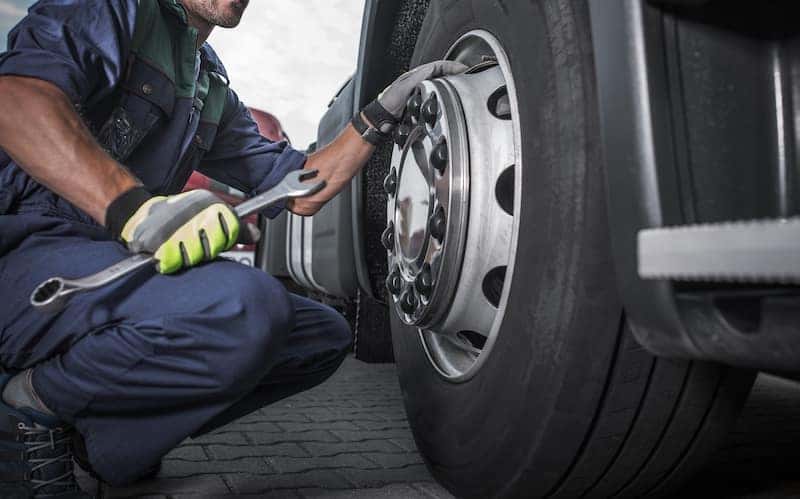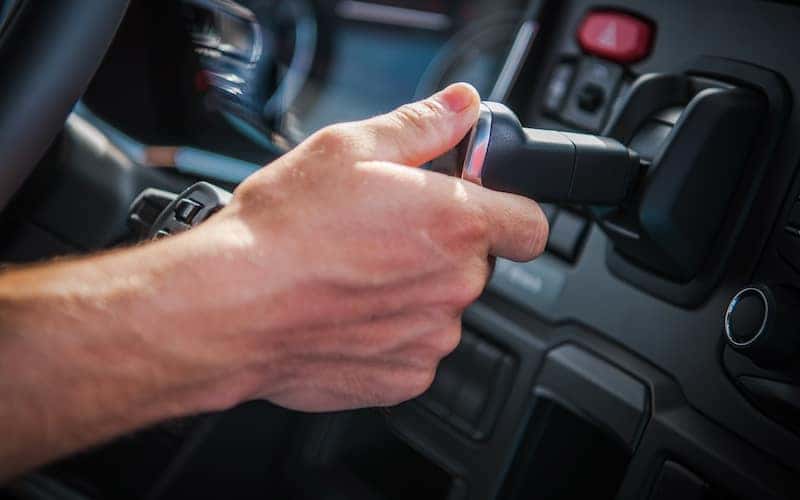 Brake Maintenance Tips for Fleet Managers
Do you manage a fleet of semi trucks? Educating your drivers and monitoring their driving behaviors can save your trucks' brakes:
Practice Preventive Care: Loop maintenance staff members into safety trainings where drivers are instructed on how to properly inspect brakes and prep them for summer or prep them for winter, as well as other vehicle components. Follow up by planning brake maintenance programs that give drivers a clear-cut inspection schedule that ensures they're carried out regularly.
Stress Safe Driving Behaviors: Incorporate responsible driving behaviors into safety meetings and trainings, and educate drivers on how brake issues can be avoided by driving with care.
Use Telematics Data: In addition to vehicle and trailer tracking, telematics can be used to detect dangerous driving behaviors, such as hard braking or speeding. Check the data often and address instances of unsafe driving that could put the driver, others on the road, and vehicle systems at risk.
Learn More About Truck Maintenance from International Used Truck Centers
Brake service is just one of many aspects of caring for a semi truck, but vital nonetheless. Learn more about proper air brake repairs and service from International Used Truck Centers — your trusted source with 15 locations from coast to coast. Contact us with questions about our current offers or for more information on services like brake pad maintenance or maintaining diesel exhaust fluid.