How to Prepare Your Truck for Winter
January 28, 2019
The Rolling Rig
Keep a worry-free truck with these maintenance tips!
Winter Weather
Is your truck prepared for when winter comes knocking in Michigan or other cold states? If not, International Used Truck Centers can help! For most trucks, winter preparation is a necessity to prevent DEF freezing as well as other issues. Even if you're driving through the South, you want to make sure your International or Kenworth is ready for harsh weather at a moment's notice. Read on to learn more about preventive maintenance, how to select winter tires, winter driving tips, and other necessary information.
Truck Maintenance Checklist
With proper maintenance and preparation, your truck or fleet can conquer cold weather conditions easily. Grab your tools and check the following important truck components and systems to check before winter arrives:
Battery: Batteries drain quickly in cold weather, and can also be challenging to charge. During your winter prep, make sure your truck's battery isn't past its expiration date. You'll also want to check its state of charge. Use a handheld battery and electrical system tester to measure the volts when its both fully charged and discharging.
Diesel Fuel: Paraffin causes diesel fuel to "gel" or turn waxy in cold weather. To prevent this, use a blend with a high cetane rating and anti-gel additives each time you fill up the tank. Be sure to keep emergency anti-gel additive on-hand while you travel in case temperatures drop significantly.
Cooling Systems: After letting the engine cool, pressure test the coolant to ensure it's at 15-18 PSI after turning on the heater control valves. You'll also want to pressure test the radiator cap at 5 PSI. Don't forget to inspect the heater and water hoses for wear and tear and secure any loose components.
Fuel Filter& Water Separator: Check the water separator every day and drain the fluid when it's full. Also, replace the fuel filter if it's due for a change. Completing both these steps helps to avoid contamination and keeps the engine running optimally in harsh weather.
Engine Block Heater: If you have a diesel-powered truck and spend a lot of time driving in cold conditions, consider an electric engine block heater. Diesel engines need a higher cylinder temperature than gas engines and can be difficult to start if they've been exposed to cold weather.
Air Dryer: The air dryer's job is to keep water out of the brake lines. Without a working air dryer, the water will freeze in winter weather, putting you and others on the road in harm's way. Check the air dryer and its filter to prevent brake problems on the road.
Tire Pressure: Keep tabs on your truck's tire pressure throughout winter. Cold temperatures can slowly reduce tire pressure, impacting tire tread life, fuel economy, and your safety. To prevent moisture and ice build-up in the tires' valve cores, use valve caps for extra security.
Tire Chains- If you're driving in snowy and icy climate, it may be time to install your tire chains.
Cleaning- Take advantage of the warmer weather to do a thorough cleaning of your vehicle inside and out.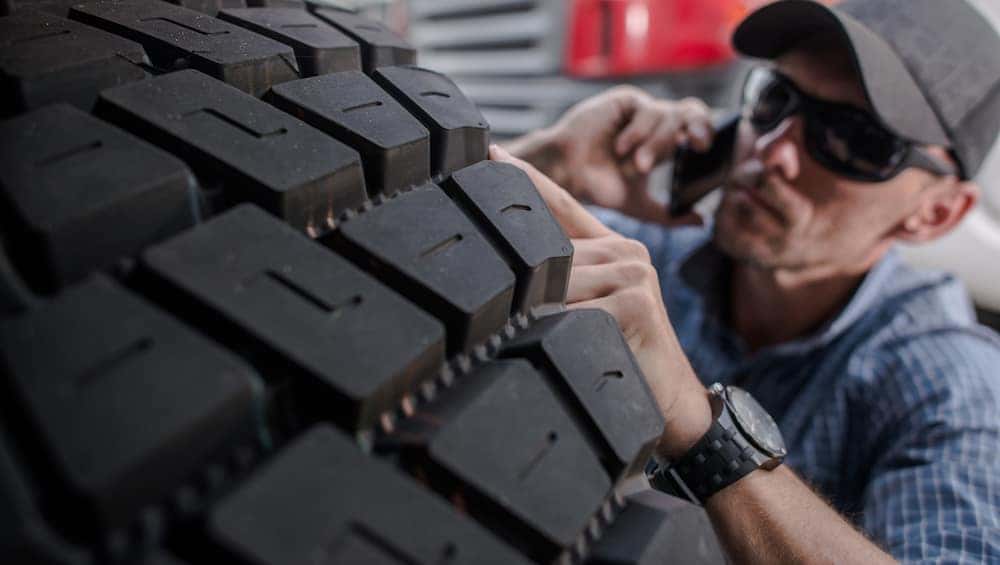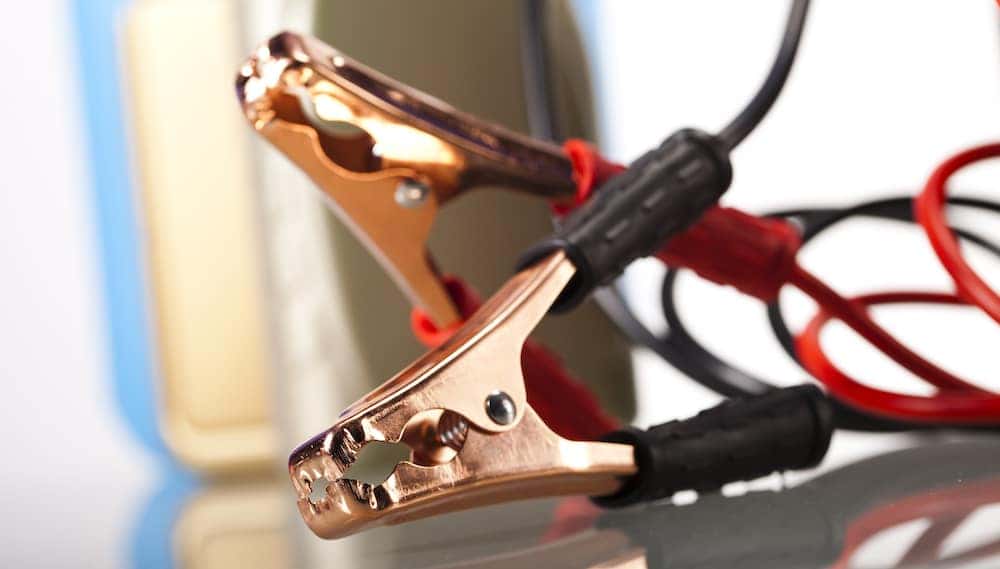 How to Select Winter Tires for Your Truck
Prioritize safety above good mileage. Rib tread tires are great for improving fuel economy but don't deliver the traction you need on snowy and wet roads. If you have rib tread tires on each of your truck's wheels, consider making lug tread tires your drive tires. Lug tread tires have much deeper treads than rib and make excellent semi-truck winter tires. Whether you drive a flatbed, box truck, or car hauler, it's also a good idea to make sure your tires are rotated before winter weather arrives. Routine tire rotation is the key to longer tire life, higher fuel-efficiency, and stronger road grip.
Other Winter Driving Tips
While essential, preventive maintenance isn't all there is to winterizing your truck! Keep the following tips in mind:
Create an Emergency Cold-Weather Kit: Wintertime breakdowns aren't a joke, especially in extreme cold. Should the unexpected occur, make sure you're prepared with warm clothing, a battery-operated heated blanket (and regular blankets), a flashlight, extra batteries, boots, a first-aid kit, medications, flares, a radio — and, of course — food and water. You'll also need truck gear, including chains, anti-gel additive, a bag of salt or sand, chains, bungee cords, windshield washer fluid, and a windshield scraper.
Budget Your Time: Give yourself extra time for delivery if you anticipate harsh weather. Don't rush! You can't drive quickly and safely in snowy and icy conditions. Plan your drive around the snow, so you have plenty of time to reach shelter before your required rest periods. Also, it's important to note that the U.S. Department of Transportation grants two additional hours (but no more) of driving time in unexpected snow, ice, fog, and other severe weather conditions.
Get More Pointers from International Used Truck Centers!
Keep up with International Used Truck Centers to learn more about semi-truck maintenance, such as choosing the right tires and transmission maintenance. With locations throughout the U.S., we're a trusted source for high-quality trucks with strong engines, as well as proper truck care. Contact us with any questions about our inventory or our certified pre-owned options!